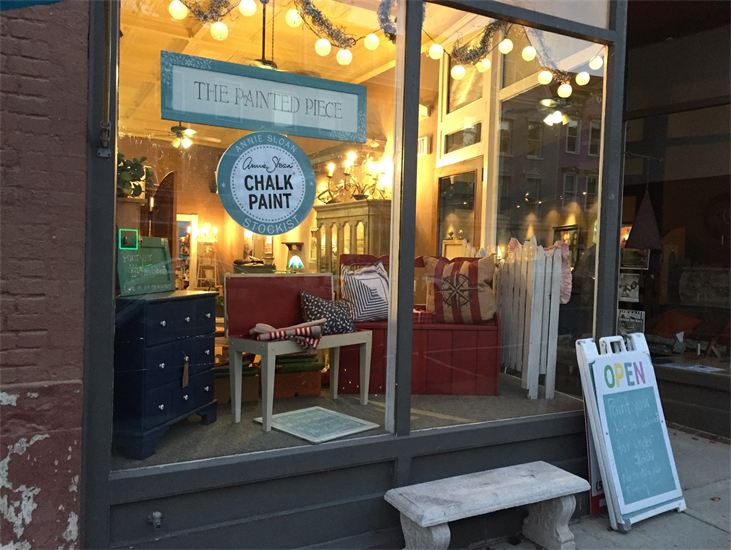 Proud stockists of the one and only authentic Chalk Paint decorative paint by Annie Sloan. New York Hudson Valley's premier source for DIY projects.
393 Main Street, Catskill, NY 12414
201-970-6618
thepaintedpiece@gmail.com
Winter Hours:
Wednesday - Thursday 11-5 pm
Friday 4-8pm
Saturday & Sunday 1-4pm
Monday by appt. call 201-970-6618
Closed Tuesday
Like us on
Facebook
Sign up for our email list, learn about promotions, new products, sales and workshops. Just click below it will only take a second. Thanks in advance! http://tinyurl.com/q3xbvvx
Less than 1 mile from exit 21 off the thruway, we focus on providing you both the training and tools you need to help for your DIY painted projects. We are trained by Annie herself!
Our specialties include:
- Hand painted Furniture
- Custom Orders
- Workshops for Beginner's, Intermediate and Advanced
- Online orders with flat rate shipping with the lowest prices on paint, wax, and select items.
- Full stock of Annie Sloan products including all 32 colors of CHALK PAINT, Waxes and more
- Books by Annie Sloan
- Glass knobs designed by Creekside Adornings
- Glass Knobs by Creekside Adornings